Source
http://indianexpress.com/article/entertainment/television/indian-idol-9-winner-lv-revanth-i-want-to-sing-for-akshay-kumar-ar-rahman-see-pics-4597579/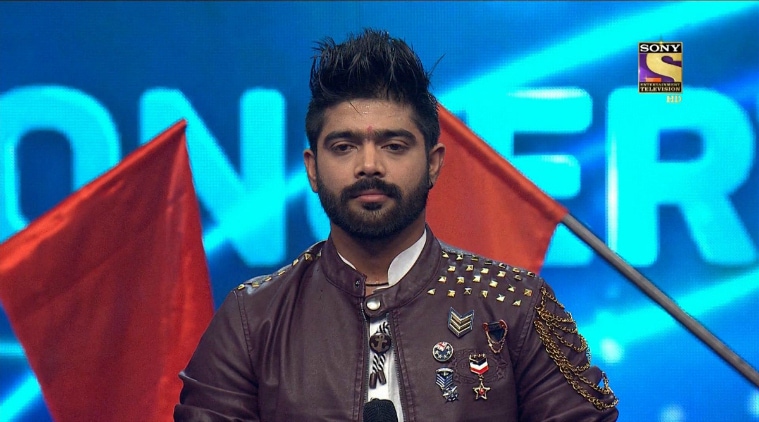 Indian Idol 9 winner LV Revanth said his biggest task at the moment is learning Hindi.
Baahubali singer and a fan favourite, LV Revanth was praised for his work week after week in Indian Idol 9 but the singer himself was wary and worried. Despite singing over 200 songs in his career, Revanth was low on confidence as he wasn't fluent in Hindi. Revanth was always deemed as one of the strongest performers on the singing reality show, and hence his win didn't come as a surprise for the viewers but for the artiste himself, it will take some time before it sinks in.
Talking to indianexpress.com a few hours after his win, an overwhelmed Revanth shared his journey on the show, his Bollywood aspirations and the biggest task at hand — learning Hindi. "I was a little confident about winning but honestly, I used to feel very bad at times because I didn't know the language. I wanted to express myself and talk but I couldn't. Indian Idol 9 was a dream. So, I used to be unhappy that I couldn't express myself on such a big platform because of the language barrier. Learning Hindi is my utmost priority now. I am staying in Mumbai now and will make sure I get a grip on the language," Revanth said as he talks about his three-month sojourn on one of the most popular reality shows.
Also read | Indian Idol 9 winner LV Revanth wins Rs 25 lakh, a car, a Bollywood career: 'My life has just begun'
A known playback singer in Telugu and Kannada films, Revanth has sung about 200 songs in both the languages. North India is a new territory for him, and while he was nervous about how he would be received here due to his limitation in Hindi, he was pleasantly surprised that people loved his voice. "Here only talent matters, not where someone comes from. It's because of the talent that I am here, as Indian Idol winner. I have realised that North India likes me, the people here like my voice. I have got a tremendous response here. So, that makes me very happy. I am grateful to the audience for voting for me in large numbers," he said, adding Mumbai is going to be his abode from now.
The singer has been living in the city from past five months, and now that he has fulfilled his dream of winning Indian Idol, there's only one thing on his mind — Bollywood. "I want to make my mark in Bollywood. That's my priority now. In fact, my innings in Hindi music has already begun as I have sung the title track for Sony's upcoming reality show Sabse Bada Kalakar. So, meri Bollywood mei shuruat hogayi hai. I am very excited." And like any other new artist, he has his wish list of people, who he wants to collaborate with, ready. "I like Pritam sir and I also want to work with AR Rahman. If given a chance, I would love to sing for Akshay Kumar sir. I really like him."
Check out some pictures of LV Revanth's winning moment on indian Idol 9.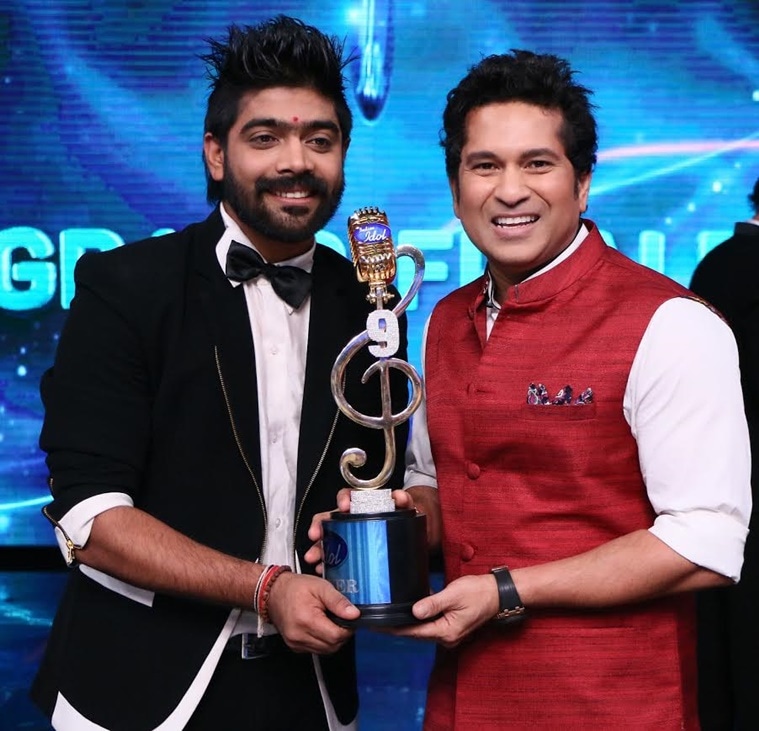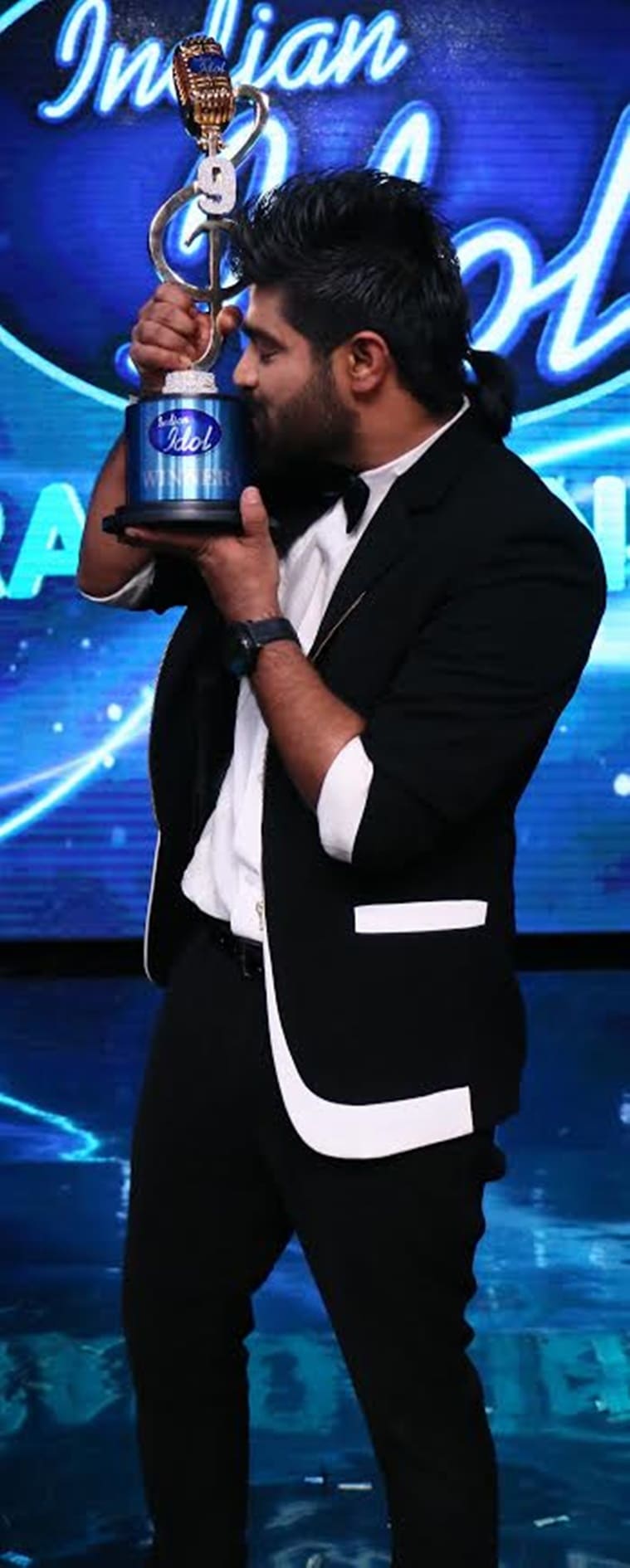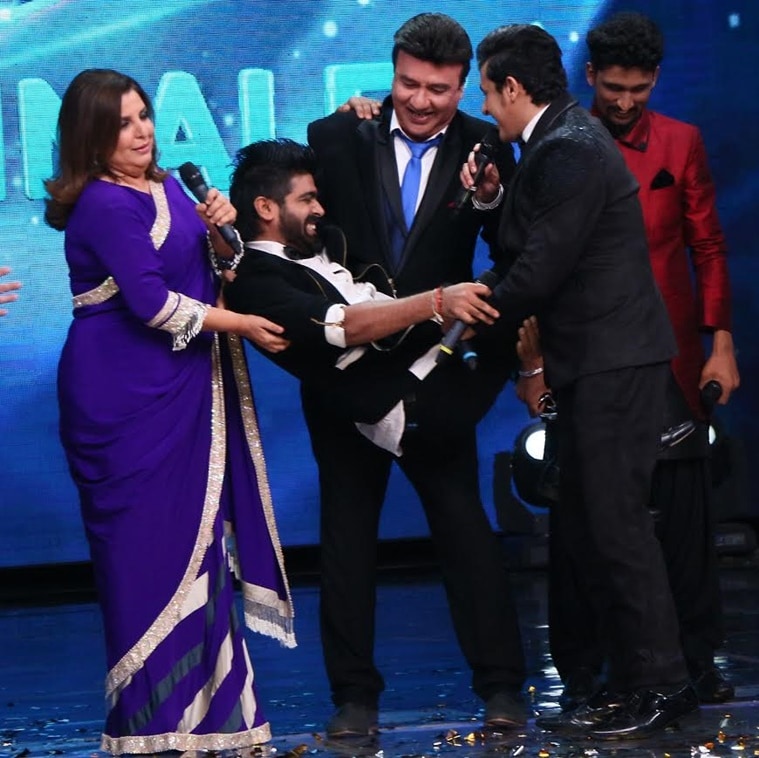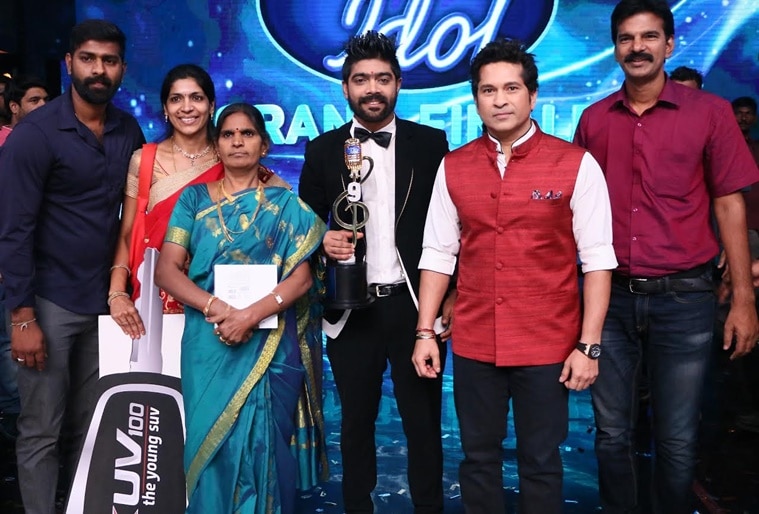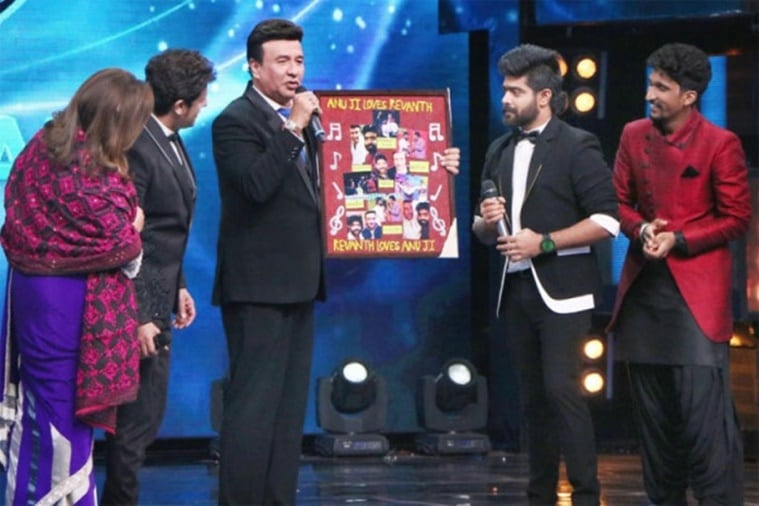 Revanth defeated Khuda Baksh and PVNS Rohit in the finale to bag the trophy, which he received from India's cricketing legend Sachin Tendulkar. He also took home a prize money of Rs 25 lakh, Mahindra KUV100 and also a contract with Sony Music.
For all the latest Entertainment News, download Indian Express App now
© IE Online Media Services Pvt Ltd